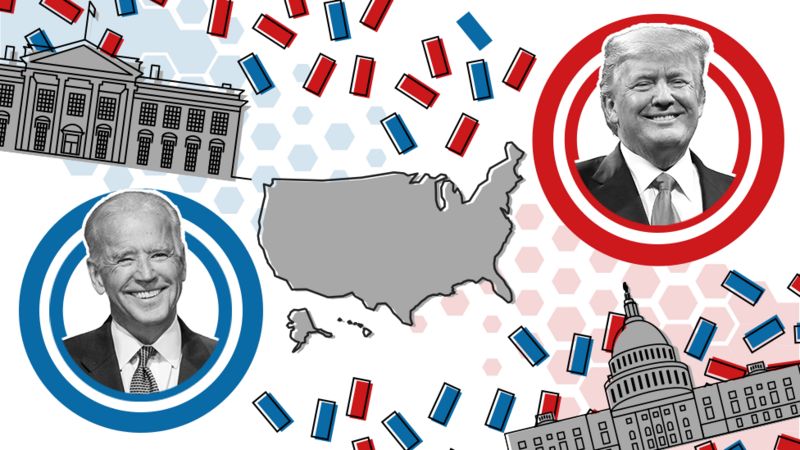 Two years ago, a pair of House Republicans in Central New York became prime targets for the Democratic Party, which had hoped to unseat them in the midterm elections by exploiting voters unhappiness with President Trump.
The strategy partially worked: Claudia Tenney, a staunch Republican defender of Mr. Trump, was defeated by Anthony Brindisi, a Democrat. But Representative John M. Katko, a more moderate Republican, managed to hold off his Democratic challenger, Dana Balter.
All four candidates are back this year, and Mr. Trump seems even more of a divisive force now than in the midterm elections a factor that Democrats hope will push Ms. Balter to victory in the 24th Congressional District this time around.
The district, anchored in the city of Syracuse and dotted with farmlands and university towns, was one of the few House districts in the country whose voters favored Hillary Clinton in 2016, but which Republicans still hold.
My overall sense is that people here are less interested in what party youre affiliated with than they are interested in who are you fighting for, whose side are you on, said Ms. Balter, a community organizer and former Syracuse University professor.
One of the reasons that Congressman Katko had been successful in holding onto this seat is that hes been masquerading as a moderate for years, she added.
Indeed, Mr. Katko often references his history of working across party lines. He has voted for most Republican priorities, but he was one of 20 Republicans to vote against a G.O.P. bill to repeal the Affordable Care Act in 2017. In 2019, he was ranked the second most bipartisan member of Congress, according to an index released by the nonprofit Lugar Center and Georgetown University.
Thats a remarkable record and Im very proud of that, because thats what this district wants, Mr. Katko, a former federal prosecutor, said during an October debate. Im a centrist and a moderate, and I respect my opponent for her tenacity, but she is a far-left person and she just doesnt fit this district.
Mr. Katkos campaign did not make the congressman available for an interview.
His moderate stances have enabled him to claim an unusual distinction: Mr. Katkos district is now the only Democratic-leaning House district in the country to be held by a Republican, according to the Cook Partisan Voter Index, which measures how strongly a district leans toward either party.
Keep up with Election 2020
Cook ranked the contest between Mr. Katko and Ms. Balter as a tossup, as did a recent Siena College poll, which showed the candidates in a dead heat a reflection of Mr. Katkos strong crossover appeal, but also of Ms. Balters headway as an upstart candidate.
For years, Katko has been Democrats white whale, said David Wasserman, House editor of the Cook Political Report. Hes been able to survive in a Democratic district, but the problem this time is he endorsed Trump at the beginning of the year, when it looked that might benefit him politically with his base. But since then, Trumps fortunes have fallen.
With a small likelihood of riding on Mr. Trumps coattails, Mr. Katko is aiming to reassemble the coalition that got him elected three times in a district that voted for President Barack Obama twice.
The strategy includes Republican voters, of course, but also enough independent voters, who account for 25 percent of active voters in the district, and Democrats to offset the edge Democrats currently hold over Republicans in voter registration.
The 24th District which borders Lake Ontario and includes all of Cayuga, Onondaga and Wayne Counties has a moderate streak, with a history of seesawing between representatives from both parties.
In 2016, when Ms. Clinton won the area by about four percentage points, Mr. Katko won his race in a landslide, making him one of the 25 Republicans to win in districts Ms. Clinton carried.
But buoyed by national anti-Trump fervor, Democrats flipped 22 of those Republican-held seats in 2018 to retake control of the House. Mr. Katko survived that trend, a testament to his shrewd handling of the electoral landscape despite Mr. Trumps unpopularity.
Katko, to date, had been pretty good at weathering different political climates and storms, said Luke Perry, director of the Utica College Center of Public Affairs and Election Research. He was elected under multiple administrations and his favorability was always pretty good. But Biden has changed the dynamics.
To win, Ms. Balter will also have to attract independent voters and win by wide enough margins in Syracuse, a liberal stronghold, to offset Mr. Katkos support in the rural counties.
Her brand of progressive policy stances, from expanding affordable health care to raising the minimum wage, resonates in a region with a Rust Belt mind-set, according to Bruce Gyory, a Democratic consultant.
She could also get a substantial boost from a big victory by Joseph R. Biden Jr. recent polls found he has a double-digit lead in the district especially if older voters and suburban women who have turned their backs on Mr. Trump turn out en masse and vote Democrat in down-ballot races.
Mr. Katko has outpaced his opponent in fund-raising, raising $3.5 million as of Oct. 14, compared with Ms. Balters $2.7 million. He also had more cash on hand heading into the final stretch of the campaign.
But an influx of money from super PACs and both parties congressional campaign committees has placed the race among the top 25 in the country to attract the most outside spending, with the majority of it, about $5.4 million, directed against Mr. Katko.
Amid an onslaught of negative ads in recent weeks, the candidates participated in their final debate on Sunday, when their differences and the ever-present shadow of Mr. Trump were on full display. They disagreed on everything from taxes and health care to climate change.
Ms. Balter sought to pin Mr. Trumps handling of the pandemic on Mr. Katko, who endorsed Mr. Trump in January a sharp contrast to 2016, when he called on Mr. Trump to drop out after the release of the Access Hollywood tape. He has said he wrote in the name of Nikki Haley, the former United Nations ambassador, on the 2016 presidential ballot.
As Ive said, Donald Trump is the most dangerous and corrupt president of our lifetime and is making us less safe with every passing week, Ms. Balter said. And it says a lot about the congressmans judgment that he chooses to endorse him.
Mr. Katko, who has said he supports Mr. Trumps tax cuts and trade policies despite being troubled by the presidents conduct and rhetoric, sought to assert his independence from the president.
Im not Donald Trump, said Mr. Katko, who voted against impeaching Mr. Trump, when asked if the race had devolved into a referendum on the president.
He added, For those who are undecided, please keep in mind that Ill work with anybody, including President Biden, if he wins.
Ms. Balter, who taught public policy at Syracuse Universitys Maxwell School of Citizenship and Public Affairs, her alma mater, has mostly centered her campaign on liberal policies, especially Medicare for all and getting corporate money out of politics.
On the campaign trail, she has pitched her personal story as one synonymous with that of working-class New Yorkers. She talks about her brothers cognitive disabilities, juggling three jobs in college and nearly going bankrupt after suffering a head injury and being denied health coverage.
Her race is one of three 2020 New York races the Democratic Congressional Campaign Committee poured money into as part of its national Red to Blue program. The committee supported two other Republican seats that Democrats also came close to winning in 2018, on Long Island.
Two years ago, Mr. Brindisi made the committees Red to Blue list, using its backing to defeat Ms. Tenney by 4,473 votes in the 22nd District, just east of Syracuse.
This year, the district has 28,000 more registered active Republicans than Democrats, and a sizable contingent of unaffiliated voters. In 2016, Mr. Trump won the district by 15 percentage points.
In her bid to reclaim her seat, Ms. Tenney has not shied away from the president, who endorsed her earlier this year, even though a recent poll indicated that Mr. Trump is far less popular in the 22nd District than he was four years ago.