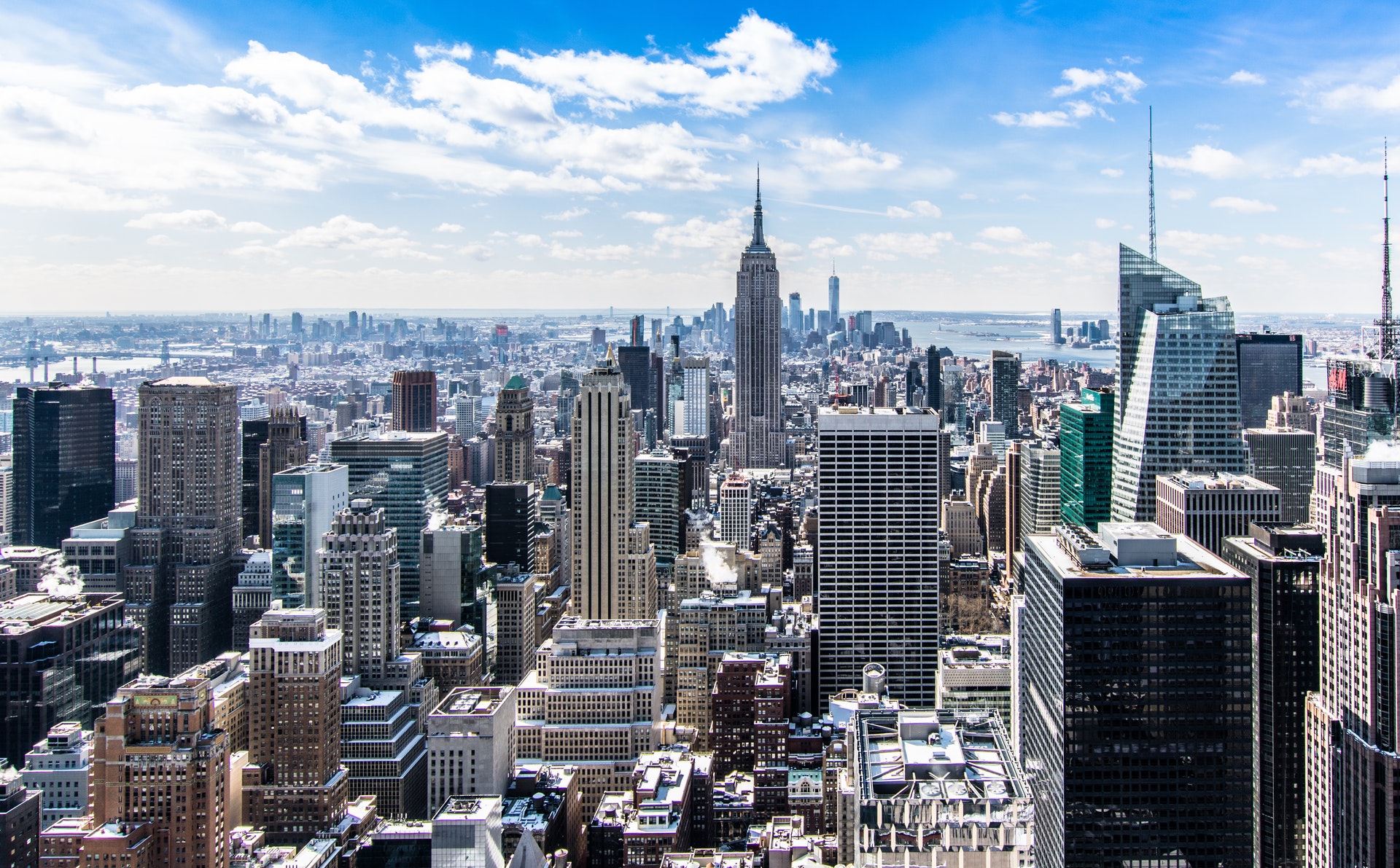 The windows of Saks Fifth Avenue and the iconic Macys in Herald Square, which have wowed tourists for decades, were boarded up on Monday morning. SoHo, where trendy shoppers once flocked to glittering stores, echoed with the sound of hammers and power saws.
The sidewalk outside the Disney Store in Times Square was filled not with captivated children sporting mouse ears but with workers attaching plywood to the storefront.
On the eve of Election Day, stores in New York Citys best-known shopping districts eerily hushed in the face of a global pandemic and recently trying to make a comeback were boarding up their windows for potential unrest tied to a bitterly contentious presidential race.
The sea of plywood stretched to a lesser extent into more modest commercial districts in the Bronx and Brooklyn and reflected a broader national anxiety surrounding the contest between President Trump and Joseph R. Biden Jr. For weeks, fears have grown that no matter who wins, the aftermath of the election could include unrest.
Nationally, law enforcement authorities are increasingly worried, both about a rise in internet threats and a number of tense confrontations over recent days: Supporters of Mr. Trump blocked highway traffic in New York and New Jersey, and police used pepper spray at a voting rally in North Carolina.
On Sunday, several news outlets reported that federal officials would erect a non-scalable fence around the White House. About 600 National Guard troops have also been designated to help respond to protests around the country if requested, Guard officials said.
Retailers and banks across the United States have taken steps to prepare for potential disturbances, in some cases hiring extra security. In Beverly Hills, police said they would close the famous Rodeo Drive on Tuesday and Wednesday. In Washington, businesses on blocks surrounding the White House were covered in plywood.
Some businesses in New York City are particularly on edge and bracing for another potential blow, given a brief rash of vandalism and looting that took place at the beginning of protests over the summer. In June, looters broke into high-profile stores in SoHo and Midtown Manhattan most notably the Macys flagship store in Herald Square as well as in Downtown Brooklyn and a commercial strip in the Fordham neighborhood in the Bronx.
Fearing further disruption, many stores that had removed plywood boards over the summer began restoring them in recent days. For some businesses, it was the third time this year they had braced for potential break-ins.
Property management companies have also told their staff to be on high alert for suspicious activity or unwanted visitors.
For months, city officials have said they were preparing for potential unrest. Last month, the police commissioner, Dermot F. Shea, said in a memo to police officers that they should prepare for larger and more frequent protests around Election Day and continue through the end of the year.
On Sunday, tensions flared in Manhattan when police officers clashed with a group of protesters who had gathered to confront supporters of Mr. Trump.
Though the anticipated caravan of Trump backers never arrived, the protesters marched anyway. They had veered away from the West Side Highway when dozens of police officers, in full riot gear and on bikes, surrounded them and ordered them to clear the street.
In the ensuing chaos, 11 demonstrators were arrested, including Hawk Newsome, a well-known organizer in the Black Lives Matter movement, who was charged with disorderly conduct and obstruction of government administration. It was unclear what prompted police to charge the group.
On Monday, Mayor Bill de Blasio cautioned against early predictions of election-related vandalism, violence or destruction, saying that he expected any protests would be peaceful.
Still, he noted that city officials remained prepared should more ominous forecasts come to bear.
Well be ready for anything, Mr. de Blasio said at a news conference.
Business owners, too, have acknowledged they cannot predict what would happen on Election Day or the days that follow. But after the unrest of the summer, businesses and business improvement districts had been in conversation with the Police Department looking for guidance on whether to board their windows, a police official said.
Updated 
Nov. 3, 2020, 7:55 a.m. ET
The official, who was not authorized to speak publicly, said that the department told businesses that it was a judgment they would need to make on their own.
Police leaders also held a discussion last week with security directors for major New York City malls, like Hudson Yards and the Time Warner Center, the official said. The Police Department told them that it had resources dedicated to deterring property destruction, and that officers response to potential damage would be swift.
Even without official guidance, many businesses opted to restore protective boards they had only removed months earlier.
On a stretch of Broadway between Times Square and Union Square, a major retail thoroughfare, the doorways of several stores were enveloped in plywood. But they were still operating, trying to lure customers by taping bright Were Open! signs. Despite the sales pitch, most pedestrians just walked on.
Mara Flashblum, a real estate broker who lives in the Flatiron section, said that in recent months, the city had felt like it had finally rebounded since the dark days of the pandemic. But the boarded windows jarred her as she strolled by.
It just feels like were taking a step backward, she said.
The Macys flagship store in Herald Square, which saw some of the worst damage in the summer, was covered in plywood painted black. A spokeswoman said the windows were previously scheduled to be dark so the company could put up its annual Christmas decorations, but she added that Macys had implemented additional security at several locations.
The Macys on Fulton Street in Brooklyn also had its windows covered. Nearby, James OBrien, 29, an employee of I Lock New York, a locksmith company, said he was spending all day boarding up businesses in the area. His company had been busy since last week.
Still, many shops in the city, particularly those outside Manhattans central business districts, chose not to take visible precautions.
Wellington Z. Chen, the executive director of the Chinatown Partnership, said that he had not encountered many stores in his neighborhood that were boarding up.
Doing so was too costly for the neighborhoods mom-and-pop businesses, he said, and most store owners did not believe they were likely to suffer damage. Only about a dozen businesses, many of them near SoHo, had been hit in the summer.
In the Bronx, the majority of stores in the commercial district around East Fordham Road and Grand Concourse, where looting took place in June, were not boarded up on Monday morning.
Joseph Yang, the manager of a beauty supply store called Forever, said he had no plans to put plywood on his windows or doors or to shutter his business. Still, he said he was uneasy about potential unrest.
I just worry, Mr. Yang, 43, said. I dont want the same thing to happen again, but we plan to keep on opening and see what happens.
But nearby, a Foot Locker branch that had been broken into over the summer kept its metal shutters halfway down. A dozen or so shoppers were lined up outside around 11 a.m. when an employee asked the customers in line to leave.
Were not opening, she said. Today, tomorrow, Wednesday were not opening the store up!
She did not provide an explanation. But a police officer, who declined to provide his name, also directed shoppers waiting outside the store to leave.
Its coming from headquarters, its not up to them, he told the shoppers. They are waiting for people to come board up their windows.
Anjali Tsui and Mark Landler contributed reporting.